Annual General Meeting - Tuesday, June 23, 2020
---
---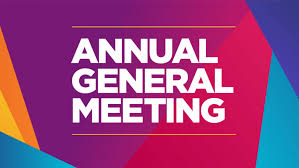 ---
Announcing the Kitchener Ringette Association AGM!
Please save the date for Tuesday, June 23rd at 7:00pm for our 2019-2020 Annual General Meeting. Exact meeting details to come, but given these unprecedented times we will be breaking with our normal traditions and will be holding our AGM on an online meeting platform.
A key piece of the AGM is to vote new board members into positions that are coming up to the end of their terms. This year we have three positions that are becoming vacant for which we're actively searching for volunteers to step up and take part. Positions opening up are as follows:
- Vice President
- Treasurer
- Rep Convenor
Each position is incredibly important to fill in their own way and I cannot stress enough how critical it is that we fill each one. We simply cannot operate as an organization without filling these positions. If you've been looking for a way to give back to the association that keeps your children active throughout the winter season, this is your chance. If you have any questions about any of these positions, you can find more information at the link below. Please feel free to reach out to the individual currently holding the position that you're interested in or to myself if you have any questions. Nomination details will be forthcoming along with AGM details.
I hope everyone is managing to stay healthy and active during this period!
Neil Murray
President - Kitchener Ringette Association